author | SPEAKER | mentor
james 'the hammer' harding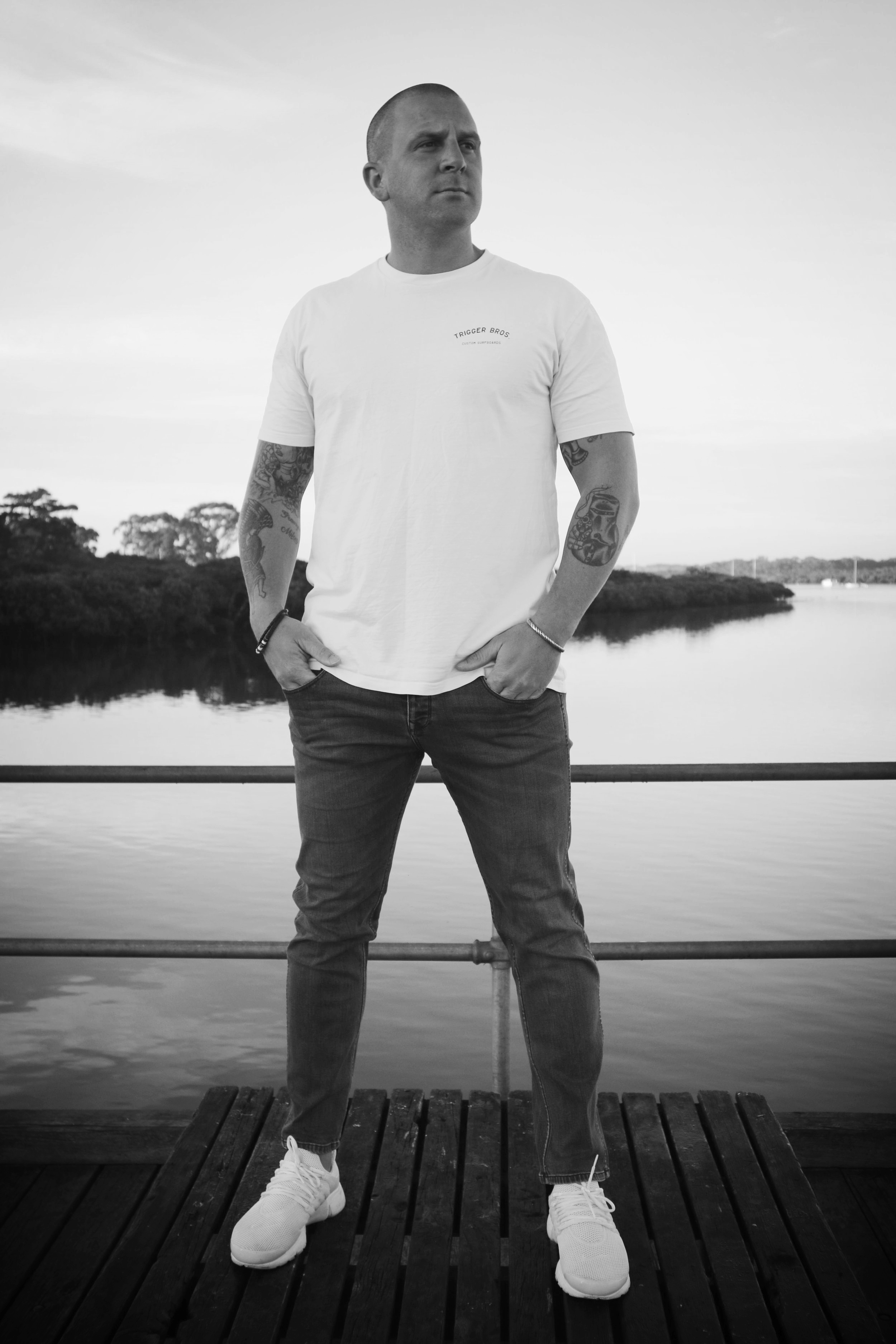 About
I came into this life with an addiction for adventure and experience, the primary source of this desire was a need to feel alive. This resulted in my involvement with organized crime and a constant thirst for power and adrenaline, I figured if I was capable of "making it" on the streets, then that street wisdom was going to be the catalyst for an incredible life journey. I guess I figured right.
Offerings
mentoring
For many different reasons in the current community young men are losing their way, with more importance placed on things like social media and materialism the gap between what is real and synthetic is a large one. We bring the focus back to its original authentic truth, being there for one another, allowing the honesty to come through and inspiring change through understanding.
public speaking
My approach to life and by the same token communicating with people has always been different to the patterns I have observed with many people. A close connection with my intuition and instinct convinced me to always follow my heart, so my message is a direct and an unrelenting adventure of how incredible life can be when you stay true to yourself.
Weekend retreats
The Into The Wild experience allows men to get back to nature and put simply, just BE. Over the border of NSW at the wonderful Saltwater Creek, is the pristine and untouched beach, Saltwater. The days on this adventure consist of fishing, surfing, swimming or hiking. With the perfect balance of downtime, relaxation and rest. It makes for a once in a lifetime experience for men of ages and backgrounds
HARD CUDDLES
BIOGRAPHY OF JAMES "THE HAMMER" HARDING
This is the graphic, authentic and often humorous autobiography of a young man's journey into Melbourne's underworld and nightclub scene in recent past. "The Hammer" was capable of inflicting indescribable pain on anyone that stood in his way. Violence and a manipulative calculating streak were his tools of the trade.
This story give the reader a rare insight into addiction, the dark art of violence and ego in the world of a drug dealer, debt collector and stand over man in Melbourne's under-world scene.
An embracing family background and unwavering ability to believe he was destined for redemption allowed "The Hammer" to claw his way back from the darkness and use his hard-earned experience to assist men to break the cycle of addiction and crime to re-discover their own power and spirit.

This is his story...